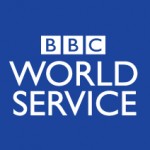 BBC Hausa has launched a multimedia initiative which will help generate content from Nigeria's rural audiences, focusing on issues that matter to them and on their needs.
As part of the Your News In Your Palms (Labarinku A Tafinku) initiative, starting tomorrow, Friday 21 August, listeners in six Northern Nigerian villages will be using the mobile phones provided to them by BBC Hausa to send to a dedicated BBC Hausa phone number their views and reports about themselves and developments in their communities.
The initiative also encourages them to use the BBC Hausa mobile phones to send pictures to the BBC. A selection of these images will be published on the BBC Hausa website, bbchausa.com, and the BBC Hausa page on the social networking site, Facebook.
At this stage, Your News In Your Palms connects with the Northern Nigerian village communities of Daba, Fadibara, Godar Ali, Induku, Sakarma and Sayori.
The initiative will expand across Northern Nigeria as well as to Niger and the Hausa-speaking areas of Northern Cameroon and Northern Ghana.
Head of BBC Hausa, Jamilah Tangaza, explains: "There has been a technological as well as a cultural shift in the way our audiences get and share their news. At BBC Hausa, we have been repositioning our offer on multiple platforms to better serve these changes and the needs of our audiences.
"Your News In Your Palms means we are taking our relationship with them to a new level – and, in fact, networking with them."
The six village communities that have joined the initiative were among the ones BBC Hausa connected with during the Village Roadshow last March.
Jamilah Tangazah hopes that Your News In Your Palms will also help village communities across the wider region to forge closer relationships with each another, with BBC Hausa serving as a channel and a moderator of this conversation.
Jamilah says: "Seeing the benefits of such a relationship, other village communities will be keen to partner with us as they, too, will like to share their stories on the BBC and through the BBC.
"It is our strong belief that this will help enhance cross-fertilisation of ideas and the promotion of general debate and democratic values."