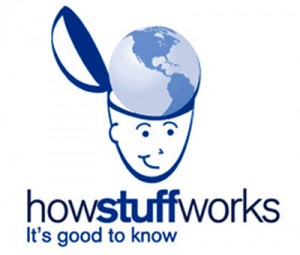 HowStuffWorks.com has teamed up with Aaron 'Wheelz' Fotheringham, the first person to perform a back flip in a wheelchair and inventor of hardcore sitting, for the return of the highly acclaimed 'Keep Asking' campaign. This year's campaign is designed to demonstrate the power of determination and curiosity, while encouraging people to get smarter.
Fotheringham, who was born with Spina Bifida, mastered the back flip on July 13, 2006 in his hometown of Las Vegas, Nev. While looking for compelling footage for this year's campaign, the HowStuffWorks.com team found Fotheringham's footage, felt it embodied the spirit of the site and was compelled to help tell Aaron's story.
In addition to the commercial, Aaron also tells the world how the wheelchair back flip came to be on the site. For the summer campaign, HowStuffWorks.com has also partnered with the Spina Bifida Association to drive awareness and donations to the organization.
"Aaron's achievements are an example of overcoming life's challenges and soaring to amazing heights - literally," said Cindy Brownstein, president and chief executive officer, SBA. "He is one of the over 180,000 individuals living with Spina Bifida in this country for whom the SBA actively provides programs and support services in hopes of a better tomorrow. We're thrilled that the HowStuffWorks.com campaign captures Aaron's tremendous spirit while bringing greater understanding to Spina Bifida."
This year's campaign builds upon the success of 'Scuba Cat,' which launched last year and quickly became a viral sensation. As with last year's campaign, visitors to the site are encouraged to unleash and embrace their natural curiosity. The integrated on-air and online assets were developed to run across HowStuffWorks.com parent company, Discovery Communications', portfolio of assets.
"More than just an advertising campaign, 'Keep Asking' is at the heart of what we do at HowStuffWorks.com, encouraging and enabling people to explore, understand and be inspired by the world around them," said Dawn Whaley, executive vice president of marketing and strategic relations for HowStuffWorks.com.
In addition to the commercial featuring 'Wheelz,' the series includes a group of daredevils who opt to take the plunge in a convertible skydiving car and the original 'Scuba Cat.' The campaign was developed in partnership with Preston-Kelly, Inc. of Minneapolis.