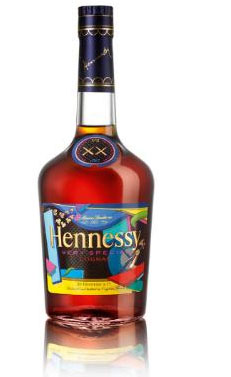 New York : Hennessy, the number one selling cognac in the world, announced today their exclusive Hennessy V.S bottle collaborative project with world-renowned artist, KAWS, which will hit shelves in September 2011.
Each limited edition KAWS Hennessy V.S bottle is adorned with signature KAWS artwork and is individually numbered. The bottle marks the brand's first customized collaborative project in 2011.
"I admire the Hennessy brand and from the start, felt strongly about working on this project," said KAWS. "Hennessy invited me to Cognac where I was able to experience and gain a full understanding of the steps and processes behind Hennessy's craftsmanship, which in turn, inspired the artwork I created for the bottle."
The Hennessy KAWS V.S bottle will be sold nationwide in 750ml sizes and will retail for $29.99. The new bottle design will debut later in July at a private launch event in New York City.
"Hennessy is a brand that not only prides itself on presenting the world with a quality variant, but also on creating out-of-the-box partnerships that heighten our consumer's experience," said Rodney Williams, SVP of Business for Hennessy. "We look forward to the feedback from not only from Hennessy loyalists but also KAWS eclectic fan base about this exciting partnership."
Hennessy is imported and distributed in the U.S. by Moet Hennessy USA, Inc. and is produced by Jas Hennessy & Co., a subsidiary of LVMH Moet Hennessy Louis Vuitton S.A. Hennessy distills, ages and blends a full range of marques, including Hennessy V.S, Privilege V.S.O.P, Hennessy Black, X.O, Paradis and Richard Hennessy.