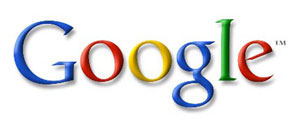 London: IP&TV World Forum today announces that Google will run the opening workshop at its TV App Hub. With social TV one of the most important emerging technologies, the TV App Hub which takes place on days one and two of the conference, will assess the monetisation opportunities presented by the convergence of television and apps.
Global Manager, Developer Relations and Developer Advocate at Google, Ossama Alami, will open the free developer-orientated gathering on 20 March, and run a two hour workshop. As the leader of global developer outreach and support efforts for Google TV, Alami will explore how the developer communities can embrace it as the next stage of Android development, particularly as 2012 looks set to be a pivotal year for the advancement of Google TV as a major platform.
Alami says: "The TV App Hub is a great opportunity for the developer community to meet with their peers, debate key topics and listen to influential and inspirational speakers in the industry. I'm looking forward to being involved in such a prominent event and discussing the fantastic capabilities that Google TV has to offer."
With an interactive agenda of developer workshops, break-out sessions and panel discussions, the free TV App Hub promises to be insightful and invaluable for members of the developer community. Key subjects to be debated at TV App Hub include the route to market for independent app developers, how developers can overcome increased fragmentation, the tools needed to provide the best SDK (Software Development Kit) and the impact of HTML5.
Also included in the line-up are: Kevin McDonagh, Director at Novoda; Bruno Pereirra, CEO at TV App Agency; Anthony Rose, Founder and CTO at Zeebox; Thibaut Rouffineau, VP Developer Alliances at Wireless Industry Partnership; Bill Scott, Chief Operating and Commercial Officer at Easel TV; Elizabeth Varley, Founder of TechHub; Kenton Price, Co-Founder of Little Fluffy Toys; Evan Krauss, EVP Advertising at Shazam and Andy Hood, Digital Creative Director at AKQA.
Now in its eighth year, IP&TV World Forum will take place at London's Olympia on 20 -22 March. The forum boasts a unique, innovative and case study driven programme featuring over 280 speakers, which is divided into four tracks focused on content business: IP opportunities, multiscreen entertainment, new user experience management and networks and architecture for TV.