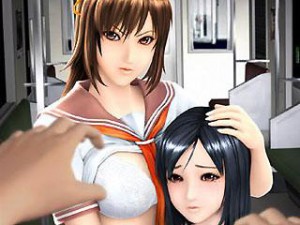 Buenos Aires : Argentina has banned a Japanese video game that rewards players for raping three women, the justice ministry has said.
"Rapelay", which can be downloaded from the internet, is a "clear apology for the crimes of sexual abuse, rape, torture, discrimination against women and paedophilia," the ministry said Monday.
"Necessary measures are being taken to prevent the release of the software, in which a man released from prison seeks revenge against a teenager, who reported him for trying to rape a friend, and decides to abuse her, her mother and her 12-year-old sister," Justice Minister Julio Alak said.
The game features a man who molests women in subway trains. A young woman named Aoi has the player arrested for molesting her. After his release from prison, the player takes revenge by raping her entire family.
His first victim is Manaka, Aoi's younger sister, whom he rapes in a public bathroom. His next target is Yuko, the mother of the two girls, whom he rapes in a park.
The player's third victim is Aoi, the woman who had led to his arrest. He rapes her in a hotel room after tying her up. The player thus wins the game and gets to makes all three women his sex slaves.
With his win, the player gets to have sex with them whenever and wherever he wishes.
The Argentinian criminal code calls for prison terms of six months to four years for those convicted of reproducing, releasing or distributing "all representations of a minor engaged in explicit sexual activities and all representations of their genitals for predominantly sexual ends."