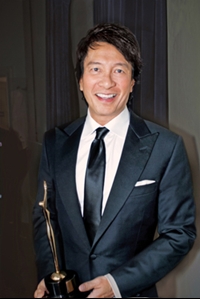 New York : Ogilvy & Mather will be recognized at the 54th Annual CLIO Awards for another year of outstanding work and creative achievements on behalf of its clients.
Tham Khai Meng, Worldwide Chief Creative Officer, Ogilvy & MatherThe CLIOs have also named O&M Agency Network of the Year for the second consecutive year, honoring the agency's remarkable body of award-winning work throughout the network. O&M notched 127 shortlists (out of a total of 896 named), which was a 112% increase over last year when the agency also received this honor.
CLIOs recognized exceptional, multi-award winning work from O&M offices spanning the globe, representing executions for clients big and small. O&M performed in multiple categories including Film, OOH, Print Technique, Print, Direct, and Engagement.
"Building a culture of Pervasive Creativity requires great minds and great clients. We are fortunate to have both," stated Tham Khai Meng, Worldwide Chief Creative Officer, Ogilvy & Mather.
O&M is especially proud to receive this honor in a year when its client, The Coca-Cola Company, is receiving the inaugural CLIOs 2013 'Brand Icon' Award that recognizes continuous and exceptional creative execution over the years.
This collection of accolades stands as testament to O&M's worldwide network of clients and employees and the exceptional work they produce together.