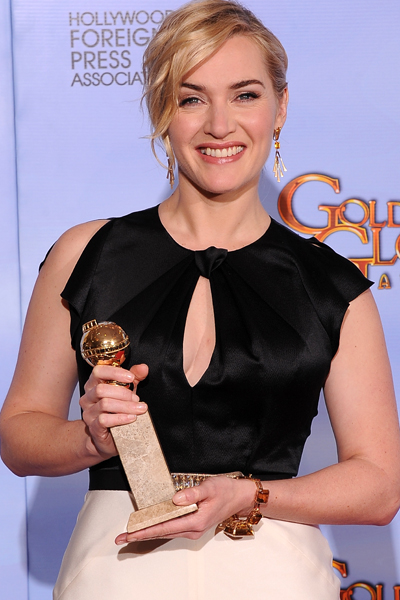 Los Angeles: Actors Kate Winslet and Peter Dinklage have received the Golden Globes award for the best performance in television mini series.
Winslet walked away with the best actress award in TV mini-series for "Mildred Pierce", beating Romola Garai for "The Hour", Diane Lane for Cinema Verite, Elizabeth McGovern for "Downton Abbey (Masterpiece)" and Emily Watson for "Appropriate Adult".
Dinklage won the award for "Game Of Thrones". Others nominated in this category were Paul Giamatti for "Too Big To Fail", Guy Pearce for "Mildred Pierce", Tim Robbins for "Cinema Verite" and Eric Stonestreet for "Modern Family".