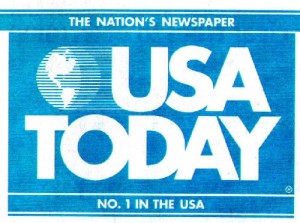 McLean:USA TODAY, a multi-platform news and information company, announced today that the USA TODAY App for Kindle Fire is now available. The app makes its debut today with Volkswagen as the launch partner.
The USA TODAY App for Kindle Fire features a custom look and design specifically for the tablet with the signature content readers have come to trust from USA TODAY. The app provides eye catching photos while delivering the latest award-winning USA TODAY news in a convenient interactive package designed to take advantage of Kindle Fire's seven inch color touch screen. More information on the app can be found at www.usatoday.com/kindle-fire.
"Part of USA TODAY's mobile strategy is to be the first news source on emerging technologies. We develop and design our apps for each specific device to provide the optimum experience to our customers. We couldn't be prouder to have Volkswagen as our launch partner today," said Dave Hunke, president and publisher of USA TODAY.
"We are pleased to partner with USA TODAY on the launch of this cutting-edge app. Innovation is a strength of both USA TODAY and Volkswagen and we're delighted to be a part of the excitement around this launch," said Charlie Taylor, general manager of digital marketing, Volkswagen of America.
USA TODAY is now available on all major platforms and devices including Android (phones and tablets), Google Chrome Web Store, iOS (iPhone, iPad, iPod Touch), Windows-based Tablets, Windows Phone, and now, Kindle Fire.