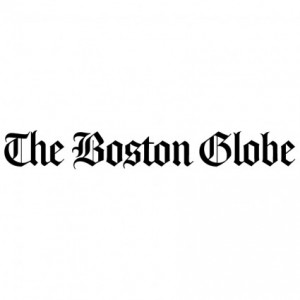 Boston : The Boston Globe will introduce a newly-redesigned Boston Globe Magazine on Sunday, March 11. The magazine features additional pages, a new cover treatment and fresh content.
"Our new look visually connects us to other members of the Globe family. We're also excited to introduce a number of new columns, which we think will capture the interest of a wide variety of readers," said Susanne Althoff, editor of the Boston Globe Magazine. "Readers will also still find the beloved features they expect to see, like Miss Conduct and the crossword."
The new column, "Your Week Ahead," will highlight significant happenings for the coming seven days in the arts, business, politics and sports. The new "Soundtrack" column by staff writer Scott Helman will profile a distinctive sound in Greater Boston – think the noisy orchestras generated by the MBTA or our favorite sports teams. Audio for each sound will also be featured online at bostonglobe.com/magazine.
In "Out and About," photos from various events and nightlife around town will be featured, including reader-submitted photos. Readers can share their photos by emailing [email protected] And "One-Liners" will showcase a local comedian's joke or a witty Tweet or Facebook post from a well-known Bostonian.
Finally, the popular "Coupling" column is expanding under a new name: "Connections." "Connections" will cover not only romantic relationships, but also friendships and family interactions.
The Magazine, now closer in size to a typical newsstand magazine, also features creative new advertising positions, including gatefolds – a foldout ad with more space for innovative design.
"This fresh and updated redesign of the Globe Magazine provides more opportunities for our advertisers to engage with readers, through new high-impact ad positions, more pages and more editorial content to capture their relevant audiences," says Lisa DeSisto, chief advertising officer of the Boston Globe and general manager of Boston.com.
The new editorial features of the magazine are also available online at www.bostonglobe.com/magazine, along with additional available multimedia content including video and photo galleries.