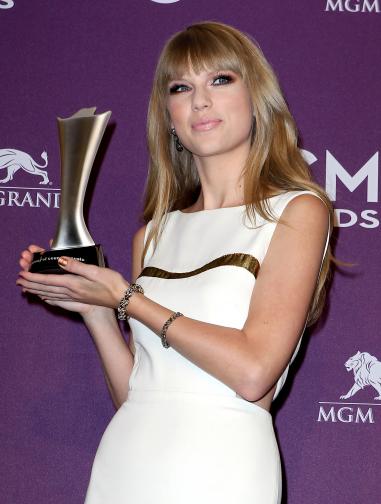 London: Singer Taylor Swift has been named entertainer of the year at the Academy of Country Music Awards.
This is the second year in a row that Swift has got the award.
"I am so happy about this. I want to say to my fellow nominees in this category, I respect you so much and I love you," she said while accepting the award.
Swift beat Brad Paisley, Kenny Chesney, Jason Aldean and Blake Shelton.
Miranda Lambert won the award for the best album for "Four The Record", and also took home the prize for best female vocalist.