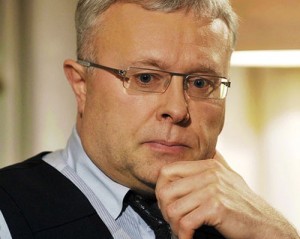 Moscow: Russian businessman Alexander Lebedev, who owns Britain's Evening Standard and The Independent newspapers, will sell two Russian radio stations for $14 million.
The Prosto Radio and Dobriye Pesni radio stations will be sold to billionaire Mikhail Gutseriyev, the Kommersant business daily reported.
Lebedev was looking for an opportunity to sell the stations with minimal losses, a source told the paper.
Gutseriyev's plans for the radio stations were unknown.
Prosto Radio was ranked 32nd in the top 52 most popular radio stations in Russia, while Dobriye Pesni was in the 50th place, according to marketing company TNS.
Lebedev also owns two Russian newspapers, Novaya Gazeta and Moskovsky Korrespondent.