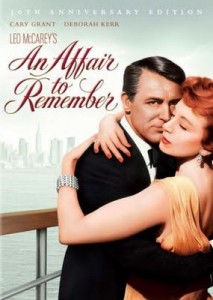 Turner Classic Movies (TCM) will dedicate the month of October to exploring the ways people with disabilities have been portrayed in film. On behalf of Inclusion in the Arts, Lawrence Carter-Long will join TCM host Robert Osborne for The Projected Image: A History of Disability in Film. The special month-long exploration will air Tuesdays in October, beginning Oct. 2 at 8 p.m. (ET).
TCM makes today's announcement to coincide with the 22nd anniversary of the signing of the Americans with Disability Act (ADA) on July 26. And in a first for TCM, all films will be presented with both closed captioning and audio description (via secondary audio) for audience members with auditory and visual disabilities.
The Projected Image: A History of Disability in Film features more than 20 films ranging from the 1920s to the 1980s. Each night's collection will explore particular aspects, themes, or types of disability, such as blindness, deafness and psychiatric or intellectual disabilities. In addition, one evening of programming will focus on newly disabled veterans returning home from war.
TCM's exploration of disability in cinema includes many Oscar®-winning and nominated films, such as An Affair to Remember (1957), in which Deborah Kerr's romantic rendezvous with Cary Grant is nearly derailed by a paralyzing accident; A Patch of Blue (1965), with Elizabeth Hartman as a blind white girl who falls in love with a black man, played by Sidney Poitier; Butterflies Are Free (1972), starring Edward Albert as a blind man attempting to break free from his over-protective mother; and Gaby: A True Story (1987), the powerful tale of a girl with cerebral palsy trying to gain independence as an artist; Johnny Belinda(1948), starring Jane Wyman as a "deaf-mute" forced to defy expectations; The Miracle Worker (1962), starring Anne Bancroft as Annie Sullivan and Patty Duke as Helen Keller; One Flew Over the Cuckoo's Nest (1975), with Jack Nicholson as a patient in a mental institution and Louise Fletcher as the infamous Nurse Ratched; The Best Years of Our Lives (1946), the post-War drama starring Fredric March, Myrna Loy and real-life disabled veteran Harold Russell; and Charly (1968), with Cliff Robertson as an intellectually disabled man who questions the limits of science after being turned into a genius.
The Projected Image: A History of Disability in Film also features several lesser-known classics ripe for rediscovery, including the atmospheric Val Lewton chiller Bedlam (1946), the intriguing blind-detective mystery Eyes in the Night (1942); A Child is Waiting (1963), with Burt Lancaster and Judy Garland; the British family drama Mandy (1953); and a bravura performance by wheelchair user Susan Peters in Sign of the Ram (1948). A complete schedule is included.
Each year since 2006, TCM has dedicated one month toward examining how different cultural and ethnic groups have been portrayed in the movies. Several of the programming events have centered on Race and Hollywood, with explorations on how the movies have portrayed African-Americans in 2005, Asians in 2008, Latinos in 2009, Native Americans in 2010 and Arabs in 2011. TCM looked at Hollywood's depiction of gay and lesbian characters, issues and themes in 2007.
"The Projected Image: A History of Disability in Film is a valuable opportunity to take a deeper look at the movies we all know and love, to see them from a different perspective and to learn what they have to say about us as a society," said Osborne. "We are very proud to be working with Inclusion in the Arts on this important exploration. And we are especially glad to have Lawrence Carter-Long of the National Council on Disability with us to provide fascinating, historical background and thought-provoking insight on how cinematic portrayals of disability have evolved over time."
"From returning veterans learning to renegotiate both the assumptions and environments once taken for granted to the rise of independent living, Hollywood depictions of disability have alternately echoed and influenced life outside the movie theater," said Carter-Long, who curated the series. "Twenty-two years after the passage of the ADA and over a century since Thomas Edison filmed 'The Fake Beggar,' TCM and Inclusion in the Arts provide an unprecedented overview of how cinematic projections of isolation and inspiration have played out on the silver screen – and in our lives. When screened together, everything from The Miracle Worker to One Flew Over the Cuckoo's Nest reveals another layer where what you think you know is only the beginning."