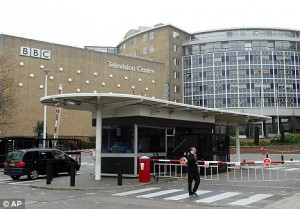 The BBC has published a review of its freelance contracting arrangements. The review was conducted by Deloitte LLP and the BBC's own internal audit department, and covers all on-air and off-air individuals contracted and paid in the financial year 2011/12.
The review was commissioned following the Government's Alexander Review of tax paid by senior public appointees and the BBC's appearance before the Public Accounts Committee in July 2012.
Deloitte and the internal auditors reviewed the BBC's policies, guidelines and correspondence and conducted interviews with key BBC stakeholders and with talent agents. They also carried out a detailed review of a sample of contracts and files, including a line-by-line assessment of 469 existing on-air talent service companies and 335 self-employed freelance talent paid over £50,000 in 2011/12.
The BBC has a high standard of tax compliance and there is no evidence that the BBC uses personal service companies to aid income tax or National Insurance Contributions avoidance.
Retaining a freelance model is critical for the success of the BBC, to enable creative renewal for our audiences and deliver value for money
However the BBC's current policy for contracting is inconsistent - with on-air talent engaged as staff, self-employed or via a personal service company, often doing very similar work.
The BBC wishes to address the public perception that off-payroll contracts and in particular personal service companies are used to avoid tax
As a result the BBC is making a series of changes to its freelance contracting arrangements.
The BBC will move away from its previous position of engaging on-air talent on long-term contracts as personal service companies. Instead it will:
Introduce a more objective and specific employment test for any new engagement, and individuals will be offered a staff contract when appropriate
Work with HMRC to develop new objective criteria for the tax treatment of on-air TV and radio presenters where none currently exists. This will enable the BBC to engage individuals who meet the criteria as self-employed without the risk of misclassification and help to further reduce the number of personal service companies
The BBC aims to have both of these changes in place by the start of the next financial year, April 2013.
The BBC will apply the new employment test to 804 freelance on-air talent assessed by Deloitte as a priority for review. This could result in an estimated 131 individuals being offered staff employment when their current contract expires.
The new test will then be extended to all on-air and off-air talent paid via a personal service company.
In future, the BBC will only contract via a personal service company when it is absolutely satisfied that an individual should not be on the payroll or self-employed. The expectation is that these situations will be considerably fewer than at present. On those occasions when the BBC will engage via a personal service company, it will provide fuller reporting to HMRC, going further than the Government's Alexander Review recommendations on the level of detail provided; contractual clauses on tax/NIC compliance will also be strengthened.
The BBC will also improve and strengthen all the BBC's internal contracting processes and data management.
Zarin Patel, Chief Financial Officer, BBC, said: "Our review shows the BBC is not using personal service companies to avoid tax or help others avoid tax. Nevertheless, it shows inconsistencies in the way our policy has been applied. We are addressing this with a more objective employment test for all new contracts and by developing a new framework with HMRC for self-employed on-air presenters."