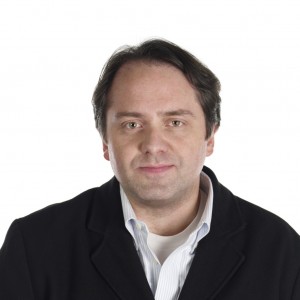 The Dubai Lynx International Festival of Creativity will launch a new entry section for Branded Content and Entertainment honouring the best work that has delivered marketing messages by engaging consumers via relevant content platforms rather than traditional advertising methods.
The inaugural jury will be chaired by Mike Wiese, Director of Branded Entertainment for JWT, where he leads the creative and business development of original programming and entertainment solutions for clients across the JWT network, including digital video, scripted and unscripted film and television, music experience, licensing, talent partnerships and live events. JWT Clients include Macy's, Johnson & Johnson, Royal Caribbean, Nestle, Halls, Smirnoff, Schick, Rolex and more.
Additionally, Wiese provides consultation to JWT's worldwide offices, including Singapore, Atlanta, and Cairo. Some of the many projects that Mike has developed and produced at JWT include: 'The Bing Bar', Microsoft's live experience and partnership with the Sundance Film Festival; 'Deepest Dive' documentary film with Academy Award winner Fisher Stevens for Rolex, the BBC and National Geographic; 'FIVE', a television movie produced with Jennifer Aniston for Lifetime Television and Sony Television that raised breast cancer awareness; and Macy's 'Million Dollar Makeover', a reality TV format for Facebook and TLC.
Commenting on his appointment, Mike Wiese says, "I am honoured to help lead the inaugural Branded Content and Entertainment jury for Dubai Lynx. It is an exciting time to be a creator, especially in the Middle East and Africa region. I am excited to see the work and gain inspiration for new formats and stories to share with the rest of the world."
Prior to JWT, Mike's illustrious career highlights include being a member of the executive team that launched United Entertainment Group; Vice President of Branded Entertainment at First Look Studios where he collaborated with Samsung Mobile for the film series 'Across the Hall'; Vice President of Brand Partnerships for the production company Hypnotic, which won a Cannes Gold Lion for Reebok's 'Terry Tate: Office Linebacker' campaign; as well as working independently with brands such as Nike and American Legacy Foundation.
Terry Savage, Chairman of Lions Festivals, organisers of Dubai Lynx says, "Entertaining content is becoming increasingly key to brand marketing efforts and has developed considerably in the MENA region over the last few years. As such, the time is right to give it the recognition it deserves at Dubai Lynx. We are delighted to count on Mike's expertise to guide and set the benchmark of this new category in its launch year."
Entries open on 9 December for all categories including Branded Content & Entertainment. An early bird discount will be applicable for entries submitted by 31 January 2013. Entries close on 7 February.