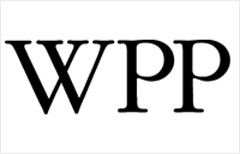 WPP announces that its wholly owned companies Grey, G2 Worldwide and MediaCom have acquired the outstanding shares in three leading agencies in Bogota, Colombia.
Grey, the global advertising agency network, has acquired the remaining shares in REP/Grey, one of Colombia's best-regarded advertising agencies. G2 Worldwide, the digital and relationship marketing company, has acquired the remaining shares in REP/G2. MediaCom, the media investment management company that is part of GroupM, has acquired the remaining shares in Massive, a media agency in Colombia.
These three investments further strengthen WPP's leadership position and commitment to the Colombian communications services industry. Other WPP companies active in Colombia (including affiliates) are JWT, Ogilvy, Young & Rubicam, Wunderman, OgilvyOne, Burson-Marsteller, Live, Energy, TNS, Kantar Worldpanel, Millward Brown and IBOPE. Collectively (including associates), the Group will have revenues of approximately US $110 million and will employ nearly 1,700 people in Colombia.
These transactions continue WPP's strategy of investing in fast growing geographic markets, which currently represent one-third of US$16 billion revenues in 2011, with an objective to reach 35-40% over the next five years and reflects its commitment to developing its strategic networks throughout Latin America. WPP regards this decade as very much the decade of Latin America, particularly with the FIFA World Cup taking place in Brazil in 2014 and the Olympics in Rio in 2016.
In the past month, WPP also announced that it had invested approximately US$ 70 million to take a 20% stake in Buenos Aires-based Globant S.A. and that its wholly owned subsidiary Wunderman acquired Mexico City-based Crossmedia S.A. The Group collectively, (including associates), will have revenues of over US$1.6 billion and will employ over 18,000 people in the LATAM region alone in 2013.
WPP , shares, Colombian agencies,Grey, G2 , MediaCom,wholly owned status ,, Bogota, Colombia,, global advertising agency , REP/Grey, ,Colombia,best-regarded ,advertising agencies., digital, relationship ,marketing company, REP/G2,MediaCom,media,investment management company ,GroupM,, Massive, ,edia agency,, JWT, Ogilvy, Young & Rubicam, Wunderman, OgilvyOne, Burson-Marsteller, Live, Energy, TNS, Kantar Worldpanel, Millward Brown , IBOPE,