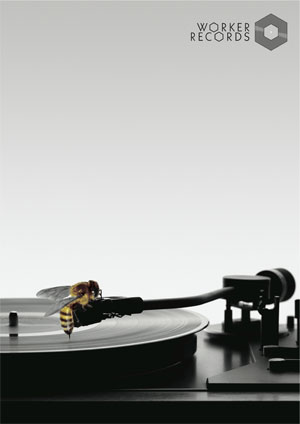 BETC London has launched its own record label, Worker Records, to cultivate credible artists and nurture the development of new talent.

The business idea is forged around equal partnership, merging BETC's creative promotional talents with the creative musical talents of artists and producers, and using both parties' skills and connections to bring the product to market.

Matthew Charlton, CEO at BETC London, says: "Clients understand more than ever the need to be closer to culture and we believe you've got to build respectful relationships with partner industries to do achieve it. Worker Records is a reflection that agencies need to be respectful and put investment in to get the types of relationships and access they need. That is what we are striving to do. "

In partnership with experienced music industry experts such as Steve Sasse, the former Head of A&R at Atlantic, and Believe distribution, Worker Records is set to produce its debut single next month. The video is currently in post production.

Music is a strong passion point for BETC London founders Neil Dawson and former musician and CEO Matthew Charlton and a vital part of the heritage of BETC Paris.

A long and deep-seated relationship with the music business is part of the culture at BETC Paris where, since October 2000, it has been behind the Panik parties. Panik, an original electronic big-dance experience run by Fabrice Brovelli and Christophe Caurret, mixes DJ sets with live performances that have seen appearances by international acts Pharrell, Groove Armada, Hot Chip, Nenah Cherry, Adamski and 2 Many DJ's. Panik has also been staged all over the world, including New York, Bamako, Berlin, Montreal, Istanbul and Reykjavik.

Brovelli and Caurret also head up the French agency's BETC Music, which has utilised music to great success in commercials such as Evian's 'We Will Rock You'. Sung by children, the reworking of the classic track went on to become a single selling 1.3 million copies.BETC Music also marked the first flight of Air France's A380 by loading three bands on to the flight, who recorded and mixed new music for passengers.

Worker records will be releasing its first signed artist in October with an album penciled in for Spring next year.