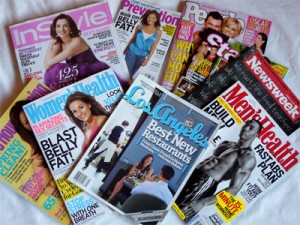 Rising adoption of tablets, smartphones and ereaders point to a favorable business climate for publishers of digital newspapers and magazines, as well as for other stakeholders in the publishing industry. Despite this momentum though, the publishing industry faces hurdles in monetizing its digital content. And while some advertisers are jumping into the tablet space, many are holding out until audiences increase and digital behaviors become more ingrained.
In the US, tablet users will number 133.5 million by 2015, representing 51.9% of internet users and 41% of the total population. This is an increase from 69.6 million in 2012, a tally equivalent to 29.1% of internet users and 22% of the total population.
Although newspaper and magazine publishers are encouraged by positive trends in technology adoption and consumer behavior, their biggest challenge remains monetizing tablet audiences to make up for print losses. A mid-2011 Pew study in conjunction with The Economist Group found that only 21% of US tablet users were willing to pay up to $5 per month for news, and just 10% were willing to pay $10.
Advertising is by far the biggest revenue source for publishing companies, and therefore a barometer of the health of the industry.
US newspaper print ad revenues are expected to drop significantly in the coming years, slipping to $16.4 billion in 2016 from $19.14 billion in 2012. Digital revenues, which include all digital platforms, will edge up to $4 billion from $3.4 billion, so they will not cover losses from print.
The US magazine industry is in better shape but still faces hurdles. Print ad revenues will drop marginally to $15.10 billion in 2016 from $15.19 billion in 2012. In the same period, digital ad revenues will grow to $4.08 billion from $3.14 billion. This means a slight net gain in total magazine ad revenue to $19.18 billion in 2016, up from $18.33 in 2012.
Any gain is better than a loss, but publishers would prefer to see more aggressive growth curves. Most agree that little can be done to boost print ad revenues, so their sights are trained on digital.
Both magazine and newspaper publishers believe that greater scale will help pave the way for a brighter future, but they also feel that more adventurous ads that take advantage of the tablet format will captivate readers and generate more business.
Source:eMarketer