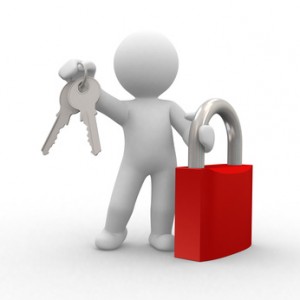 For 91% of UK internet users, privacy policies affect business decisions .Companies that lose the trust of UK consumers on online privacy issues do so at their own peril, reports eMarketer quoting a recent study .
According to a January 2013 survey of over 2,000 internet users in Great Britain conducted by Ipsos MORI for TRUSTe, 46% of respondents strongly avoided doing business with companies they believed were not doing an adequate job of protecting their privacy online. Another 45% had a tendency to avoid doing so, leaving just 9% saying that privacy concerns didn't have much of an impact on their online commerce behavior.
The findings were in accord with an August 2012 study by Accenture Interactive that found that 91% of consumers in the UK were concerned by the prospect of websites tracking their online behavior. These concerns have been echoed by the British government, which is among the governments continuing to press Google for stronger privacy protections in Europe.
UK consumers were even more sensitive than US consumers in this regard.
According to TrustE's study, the No. 1 online activity that incites privacy concerns in Great Britain is shopping online, cited as a concern by 88% of respondents, followed by social networking (86%), online banking (84%) and using mobile apps (80%). That being said, most UK consumers tended to trust companies with their personal information—to an extent. A slim majority, 51%, said they tended to agree that "most companies" can be trusted with personal data online.
But given that just 6% strongly agreed, while another 43% disagreed, the evidence suggests that, while some internet users in Great Britain do trust companies with online personal data, they're still not doing so wholeheartedly.
Source:eMarketer
Graphics courtesy: www.spjvco.com