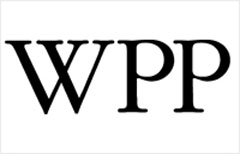 WPP Digital, the digital investment arm of WPP, announces that it has participated in a third round of financing in relation to its minority investment in Leading Smart Holdings Limited ("Leading Smart"), a BVI company, which has a controlling interest in the parent company of Miaozhen Systems, the leading digital advertising measurement company with expertise in managing big data in China. Miaozhen Systems was founded in 2006 in Beijing and employs around 280 people.
WPP has invested in a series C preferred share round in Leading Smart alongside CBC, KPCB (Kleiner Perkins Caufield & Byers) and Redpoint Ventures.
This investment continues WPP's strategy of developing its services in fast-growing and important markets and sectors. Greater China - a region WPP has been committed to for over 20 years - remains one of the fastest growth markets for the company, and is currently WPP's third largest market with revenues of US$1.3 billion in 2012, including associates. WPP's digital revenue alone in China is over US$300 million. According to the latest RECMA Global Billings Rankings (2011), WPP's GroupM is the number one media agency network in China with billings of US$5.11 billion.
The Group currently employs 14,000 people, including associates, across Greater China, underlining its strong leadership position in the region - as in Asia overall - across all communications services.